Welcome to The Nashville Musician'sSurvival Guide website!
If you want to know more about the Nashville Music Biz', then you've come to the right place! This book is a street-level perspective of the inner workings of the Nashville music industry and provides insight to both beginners and professionals. To learn more check out the "Book Previews," or you can go to "The Store" to purchase a copy.
This site is also home to my blog which contains over 100 articles on everything from touring life to tinnitus, gigging in Nashville to the Great Flood of 2010, bus driver horror stories to frat parties, and much more. There are also some "extras" including a listing of writers nights and jam nights; a downloadable itinerary for tour managing; and a links page providing access to dozens of music-related businesses, websites, and resources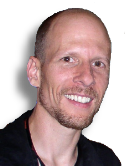 .
Thanks for stopping by!