Kentucky
Having grown up in the Northeast on a diet of rock and blues, and listening to very little country music prior to moving to Nashville, the name Vern Gosdin was not one I was familiar with. So when I got a late-night phone call in the fall of 2002 about playing a show with him, my initial reaction may have been somewhat muted. The call came from a producer named Kenny whom I had met a few weeks earlier at my house gig at Libby's. He described the show as being a one-off with Vern to somewhere in Kentucky and asked me if I could put together and rehearse a band. Hungry for work, I accepted the show and began making calls to recruit players the next day.
One of the first calls I made was to D for some advice. "Vern Gosdin! Do you realize who he is?" he replied in amazement. "Well I know he had some success a few years back." I replied unknowingly. "They call him 'the voice' of country. It's like getting a gig with Merle Haggard. I've been here 10 years and I've never got to play with him." a hint of jealousy riddled his voice. "He's a real legend. This will be a great experience for you."
D's excited reaction prompted a little further investigation, which of course revealed that ole Vern was sure enough a bona fide superstar.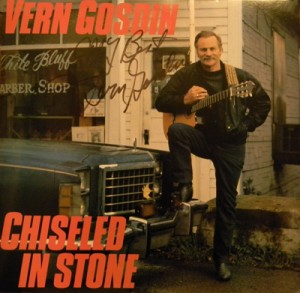 In a career that spanned over four decades, he had recorded somewhere around 20 albums yielding roughly the same number of top 10 hits. Now I began to get a little nervous. Always up for a good challenge, I began calling some of the better players I had met over the past couple of months. The role of a bandleader in Nashville, I quickly learned, puts one in the unique position of being able to offer work to other players, and in Nashville, work is something there is never enough of. Once people know you're a bandleader, phone calls start getting returned with more expediency and other musicians seem to have more interest in you when you walk into a room (of course when things go wrong, you will be the first one everyone looks to).
Within a few days I had put together a five piece band of the best players I could find consisting of Chip on drums, Sid on bass, Mark on keys, Brian on steel, and me on guitar. I obtained recordings of Vern's material from his assistant, charted the songs, and dispersed these materials to the other players. As the show date grew closer, Vern's assistant notified me that one rehearsal would be required the week of the show. I also learned that we would need to provide transportation for Vern to and from the rehearsal, as he no longer drove.
On the day of the rehearsal, a couple of the band guys that lived close to Vern's home near Opryland stopped by to pick him up. My only encounter with Vern up to this point had been one brief phone call, and our discussion was so brief that I still had yet to gain a real sense of the man. Over the weeks leading up to this rehearsal I had begun hearing a few horror stories about Vern. Apparently, he had a penchant for firing drummers, at least according to the rumors, and had a reputation of being quite "ornery" from time to time. He had even been known to pull a gun on a few unsuspecting musicians over the years, supposedly.
This was not the Vern that I would meet later on that night. For into my house walked one of the kindest, sweetest fellows you could ever meet. He had a sense of humor too, as we all learned when I was the butt of his first joke on this night. "How are you feeling today?" he asked. "Great, thanks." I replied. "Well it's a good thing that you don't feel like you look." he responded as muted chuckles engulfed the room. This kind of dry humor was apparently typical for Vern as I would later learn.
I had rearranged my basement music room to accommodate this band rehearsal, and the limited space was quickly filled with gear and bodies. Once the gear was up and running, our rehearsal began. Another thing that I would later learn was that Vern had suffered a stroke in recent years, and this often impeded his communicative ability. Several songs were stopped short when he needed to convey different musical ideas – signature licks, key changes, intros, endings – he couldn't always communicate exactly what he was thinking, but it became obvious that he knew his music well, and that he knew when something wasn't being played right.
We did our best to make his songs feel right to him, and although the mood of this night was fairly upbeat, the rehearsal wound up being shorter than optimum for us, and longer than optimum for Vern. He was getting tired and called the night before we could get through all of the material, rendering it essential that the band be extra prepared for the gig.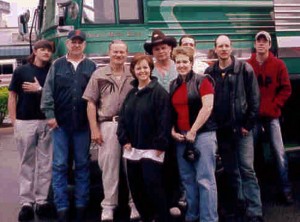 A few days later we all met at Fiddlers Inn near Opryland and hopped on a bus bound for a show in Kentucky. We rode the bus for a few hours before arriving at our gig where we loaded in, sound checked, and ran a few tunes. We did two shows that night in a midsized venue that was reminiscent of an old church out of yesteryear. The two sets were night and day by comparison, the first being quite bad as Vern was feeling a bit under the weather. We did our best to hold it together behind him, but it was a struggle. After a long break, during which Vern got some food and rest, we hit the stage again for our second and final show. Vern, now feeling much better, performed brilliantly. His sweet, resonant voice conveying a wide spectrum of emotions, I could now hear why he had been deemed "the voice" by so many. This strong vocal performance made it effortless for the band to follow him – We were on! The show ended to a strong applause and a room full of smiles. We had done what we had set out to do, and were on our way home.
Over the next year I played a handful of dates with Vern, and remained as bandleader and guitarist through my tenure with him. About a year later I started working on a busy tour and could no longer do Vern's dates. But during that time we had become good friends, and years later he still called me from time to time to say hi. He had a handful of jokes that weren't particularly funny, that somehow made me laugh anyway. I would be walking around a supermarket or Wal-Mart and the phone would ring – "Hey son, it's Vern, I've got to ask you something. Do you hear that sound?" "What is it?" I would ask. "It's the sound of my boot hittin' your ass!"
He would literally start out every conversation with a joke like this, and I would laugh every single time. Around 2008 I was fortunate enough to have a schedule that would allow me to do a few more shows with him. Then I heard the sad news in April of 2009 that he had died from complications due to another stroke. "The Voice" of country may have moved on, but his musical legacy remains a timeless testament to his greatness. And the Vern that I grew to know and love will always hold a special place in my heart. Even though I know he won't be calling any time soon, I still keep his number in my cell phone, just in case.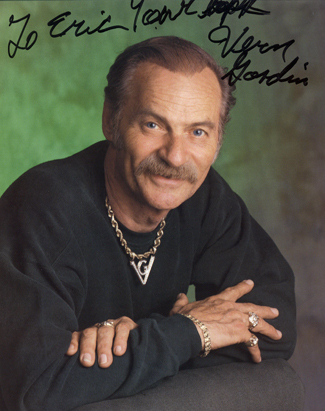 It was the fall of 2002, I'd been in Nashville for a few months, and had just landed a weekend house gig at Libby's Steakhouse in Kentucky, a great country music venue in which I could hone my chops. I was spending most of my days selling stuff on eBay, driving around to pawn shops looking for more stuff to sell on eBay, and practicing, practicing, practicing. My recent debacles on Broadway and at a recording studio on Music Row revealed to me that I had a lot of work to do, and this prompted me to get really organized about my practice regimen. While I was still going to downtown Nashville one or two nights a week to network, making the Tuesday night jam at the Fiddle and Steel a regular stop, these weekly outings on the town mainly served to build connections, not so much to sit-in. I needed to improve my country chops quite a bit before I would be comfortable enough to put myself out there on the chopping block again.
So every Friday around dinnertime I would set out for Daysville, Kentucky, sometimes accompanied by my wife, sometimes not. Each weekend outing at Libby's would introduce me to new material, and I would obtain recordings of these songs to work on over the following week. In addition to learning these songs and other standards I heard around town, I was digging in hard to my technique in general, practicing country rhythm, chicken pickin', Western swing and, to avoid losing any ground, a little rock, blues, and jazz as well. A friend of mine had given me a CD of some old-school country tele players, Bill Kirchen and Redd Volkaert aka the Twang Bangers, and I listened to and tried to mimic their lines, style, and feel. I also did the same with recordings of Alan Jackson that featured Brent Mason.
To create a challenging way to practice all these new techniques, I burned a mix CD comprised of several country, western swing, and bluegrass tunes. The 11 song guitar workout CD covered nine different keys, a variety of tempos, and several different feels (straight eighths, swing, etc).
| | | |
| --- | --- | --- |
| Key | Song | Tempo/Feel |
| D | Goodhearted Woman | slow eighths |
| E | Folsom Prison Blues | medium eighths |
| F | Truck Drivin' Man | fast eighths |
| Bb | Chase Each Other Round the Room | medium swing |
| G | How Mountain Girls Can Love | fast eighths |
| Ab | Workingman Blues | medium eighths |
| A | Poultry in Motion | medium eighths |
| G | She Loves Anything | fast eighths |
| Bb | White Lightning | medium eighths |
| B | I Don't Think Hank Done It This Way | medium eighths (Waylon Stomp) |
| F | Quit Feelin' Sorry | medium swing |
Prior to moving to Nashville, I had never used the chicken pickin' technique, and as it was the weakest link in my chain, it was the technique I practiced the most. This technique is a hybrid way of picking the strings on a guitar. Holding the pic between your thumb and first finger,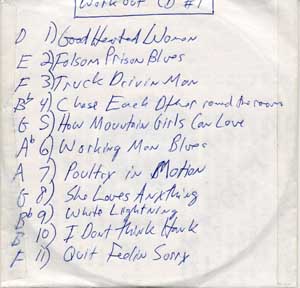 you alternate between picking the strings with the pic, and plucking the strings with either the third finger or second and third finger. This is also commonly referred to as "the claw". Both rhythm and lead lines can be played with this technique, and practicing along with this CD, without pausing in between songs, somewhat emulated the pace and variations that might happen while performing with a live band.
Every day I worked diligently in my basement music room, practicing country music standards and technique. I would practice until my right hand felt like it was falling off, or until I felt like throwing my guitar through the window, always managing to stop just prior to either thing happening. My improvement was slow, but steady, and gradually the other players at my weekend gig began to notice. I would practice and do the eBay thing all week long, go downtown to network for a couple of evenings, and head off to Kentucky for the weekends.
Libby's was a family kind of place with a relaxed atmosphere and served no alcohol. But this didn't stop some of the band members, me occasionally included, from sneaking a beer or two out back before the shows and during breaks. Hey, we were playing country music at a steakhouse in Kentucky; I don't think Merle or Hank would disapprove. In all fairness to Libby, who was trying to run this show as professionally as he could, everyone seemed to keep the Budweiser buzz to a dull roar, always making a strong performance the priority (okay, maybe a few times the steel player got a little too loopy and hacked a little). But Budweiser or not, we had a great time. The players and the guest singers always gave it their all, and the crowd, no matter how big or small, always showed appreciation.
I worked at Libby's for about four or five months through that fall and winter and, in hindsight, it was the best thing that could have happened to me at that point in time. By early spring I felt ready to dig in full bore to the country scene in Nashville and gave my notice. Libby understood why I had to leave, thanked me for my time, and wished me luck.
A couple of years later I was gigging at Tootsies and ran into one of the girls who had been a regular guest singer at Libby's. Sadly, she informed me that Libby had just passed away at the age of 65. We reminisced about what a great time we always had back in the day, and how much he had cared about music and people. Libby was a sweet old guy and had treated me with the utmost respect. He gave me a chance when I needed it. I will always look back on those days with fondness, and will be forever grateful to have known Libby Knight.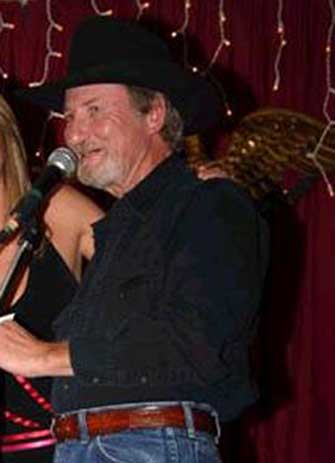 As my first summer in Nashville was drawing to a close, I was basically jobless, running out of savings, and fast realizing that I had a long way to go to become proficient at playing country music, a style that was quite new to me. For many newcomers to Nashville, sitting in, gigging, and networking around town can make you feel like you are under a microscope, as was also the case for me. I had converted the basement of my rented home in Gallatin into a studio where my daily ritual consisted of learning country standards and practicing my chicken pickin' technique (I was also conducting an eBay campaign and gradually selling off everything I could stand parting with). But all this practicing alone wasn't enough. I needed some practical live experience but, after my recent debacle on Broadway, needed to accomplish this outside of the microscope for a bit. So when I got a phone call from Gordon, a keyboard player I had recently met, about playing in a house band for a country music talent show in Kentucky, I jumped at the offer.
Libby Knight, owner of Libby's Steakhouse in Daysville, Kentucky, had been a longtime supporter of country music, hosting his talent show "Live at Libby's" since 1984. During the show's heyday there was a live radio broadcast, and it was from this venue that many singers like Garth Brooks, Tracy Lawrence, JoDee Messina, Trisha Yearwood, and others once performed in obscurity, some, arguably getting their start there (it is rumored that at one time record deals for some artists began to take shape in the front lobby). The boom days of this once would-be Opry style country music house now long gone, this was the perfect low-pressure opportunity I needed to hone my country chops.
During my phone call with Gordon, he explained to me that the Friday night show was an audition night for singers. Libby would pick the best vocalists to come back and rehearse with the band Saturday afternoon from 1 to 4, after which the band would be provided a dinner followed by the Saturday night concert from 8 to 11. For our services, each band member would receive $100 total for both nights. While this was not the greatest pay, I didn't mind as I greatly needed the experience. Not to mention that a hundred dollars was a lot more than I was earning on most weekends at this point in time, which was typically nothing. Of course my first weekend at Libby's was an audition for me as well. I had already done a gig with Gordon and he liked my playing, but the band leader had yet to hear my playing and I would have to win him over to be offered a regular spot.
I left Gallatin late in the afternoon on a Friday to make the hour and a half drive north into Kentucky. The scenic drive was mesmerizing at times as I found my way through a maze of picturesque back roads laced with cornfields, cattle grazing across rolling pastures, and the occasional small town.  I arrived to the rural community of Daysville and pulled into Libby's, a long barnlike structure that sat adjacent to a large field and reeked of another era. After loading in my gear and meeting Libby and the other musicians, I went over to a long row of tables at which several of the players had gathered, organizing their charts. "We've got charts for pretty much everything we'll be playing." said Gordon "Here's a set list that shows the order of the singers, and the songs they'll be doing." I grabbed my charts, put them in order, and got ready to play.
Libby was a colorful character, upbeat and generally excited about these events, and this enthusiasm was evident a little while later when the show began with his announcements. Well dressed in a white shirt, Wrangler jeans, cowboy boots, and 10 gallon hat, he spoke from side stage with a deep resonant voice infested with a thick southern drawl and introduced the show as if it were the Grand Ole' Opry. He disappeared behind the curtain while the audience was still applauding and we were off and running. After the first two songs, which featured the house band, he returned to announce the first vocalist to audition. We began playing the intro to 'Walkin' After Midnight' as he walked off and an attractive young lady dressed for success walked onto the stage and saddled up to the mic. The band, which was comprised of some great players, was instantly cookin', the young lady sang well, and the song was well received. Libby returned to the stage to rally some more support from the crowd and announced the next singer.
The material we played throughout the night was a mix of classic and new country, and the Nashville style number charts were of immense help. Some of these songs I knew, many I had heard but never played, and some were completely foreign to my ears. For the songs that required a lead guitar intro that I didn't know, the bass player helped me out by humming the phrase right before the count off. All in all, I played well, enjoyed playing with the other musicians and singers (maybe not all of the singers), and everyone seemed to like my playing. We played two long sets with this format which had a surprisingly smooth flow, largely due to Libby and the band leader's organization, and the night came to an end.
I returned the next afternoon for the rehearsal and ran through tunes with the best singers chosen from the night before. Each singer was allotted two songs for Saturday night's show, so we spent much of this time learning songs we hadn't played the night before. The rehearsal was kind of long, but the atmosphere was relaxed. We broke for dinner, a feast which consisted of your choice of one of Libby's famous steaks or fried catfish with sides of baked potato, hush puppies, coleslaw, and sweet tea – a Southern delight. Making the mistake of over-eating, or perhaps just underestimating the fat content of this meal, I felt a bit "heavy" after dinner so I attempted to walk some of it off in the parking lot before the show.
A little while later I was back at the "chart table" with the other players organizing my stack of charts for the night. At eight o'clock sharp we were off and running after another excited send-off from Libby. Similarly to the night before, everything went real smooth. Vocalist after vocalist took the stage – young ladies sporting big hairdo's and dressed in evening gowns, men clad in jeans, plaid shirts and cowboy hats, a couple of teenage prodigy's – even an elderly gentleman in his 60's sang country classics giving it their all. The crowd was attentive and even sang and clapped along at times. Adding an element of showbiz to the night, Libby would walk out from behind the curtain every once in a while and raise his arms in the air to incite additional applause after modulations and solos.
Just as we did the night before, the band played great, and most of the singers were excellent. The afternoon rehearsal allowed the band and singers to become comfortable with the material and really dig in during the show. Nothing like the helter-skelter nature of the in-town Nashville club scene, this gig was relaxed and outside of the microscope, but still had a professional edge.
I left the gig in good spirits and made the long drive home. It would be a little while before I was asked to return as I was subbing and the other lead player had not yet made a permanent exit, but a few weeks later I was asked to become a permanent member of the house band. I had passed the audition and landed what turned out to be the perfect gig for me to hone my country chops. Live at Libby's – country music basic training!