Howard Rosen
By Eric Normand
At the August Nashville Berklee Jam we were fortunate to have an expert in the field of music for television and film – songwriter and CEO of Song Placement International, Kate Taylor. A native of Michigan, Kate has been in Nashville since 1999 and has had her songs placed in shows like "The Young and Restless", "Teen Nick", CMT, and countless others. Through her song placement company she has placed songs for hundreds of artists and is currently working with shows like "Grey's Anatomy", "Nashville", and "Duck Dynasty", to name a few. Here are a few highlights from her in-depth talk about the ins and outs of getting music placed in TV, film, video games and commercials. (A video of Kate's entire talk can be viewed at the end of this article.)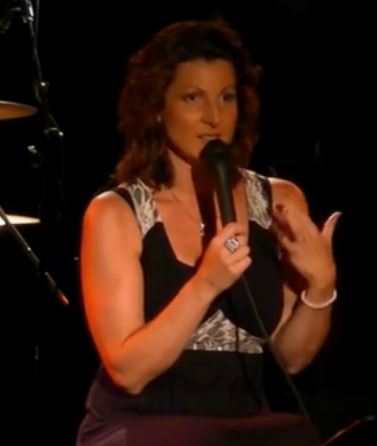 "Adam Zelkind, a dear friend of mine and a mentor to me once said 'Kate, if you can make a penny in music, take it. If you can make a penny it will become a dime. Eventually all those dimes will add up to a million dollars.' I don't know if you know who Adam is, but he's a millionaire just from making TV music."
Adam was Kate's mentor early on in her career of making music for TV and film and was pivotal in her advancement in this field. Eventually, Kate would team up with another Adam, Adam Stengal along with another music industry veteran, Howard Rosen to form her placement company "Song Placement International". Together, this trio has created a formidable force in this elusive field.
Regarding some basics about song placement Kate had a few words of wisdom to offer:
If you get in contact with a music supervisor directly, that email is gold, don't ever lose it.
When you e-mail them, ask them "how do you want the music?" (Most want a link).
Unless they are willing to pay over 25K for the initial sync fee it is not worth doing an exclusive deal. Most syncs are non-exclusive.
Steer clear of "re-titling". Re-titling is when a song placement company changes the title of a song so they can own the publishing and masters.
If you're song is vocal-based, always send the instrumental track as well.
Re-makes of known cover songs work great for T.V., just make sure you have the permission to do the re-make.
Advertising provides the most lucrative opportunities for song placement, for example, a car commercial might pay $25,000 upfront. Next in line would be TV, with major network nighttime show placements starting in the $4-$5000 range for indie artists.
Regarding genres – "They want everything…hip-hop, singer-songwriter, orchestral, driving beat…the more variety you have, the better chance you have of getting placements."
She also added that lyrical content doesn't matter so much when it comes to TV music…"it's all about the dialogue over the top of the music".
Kate expanded on many of these points at length and by the end of her talk it became clear that music placements in TV, film and video games are a largely unexplored area for many songwriters and artists. As most songwriters are striving for cuts with major artists or trying to achieve their own success as artists, many don't realize that this angle can be a means to an end while they're working towards other goals. And, perhaps even more importantly, making music for tv and film can be a more easily obtainable goal.
If you think your music is worthy of being placed in tv or film, Kate would be more than happy to hear from you. You can contact her at kate@songplacementinternational.com – please send links only, no song attachments.
Kate Taylor performing her original song "homecoming Queen"